Grant opportunities for business and community
There are a range of government, private and philanthropic grant opportunities available to businesses, community organisations and individuals. These grants are diverse and deliver support to a wide range of sectors.
I produce a regular Business and Community Grants Bulletin that outlines the current opportunities available in my electorate.  This is updated and circulated every six weeks. To find out about the latest opportunities, sign up to receive email updates using the form below.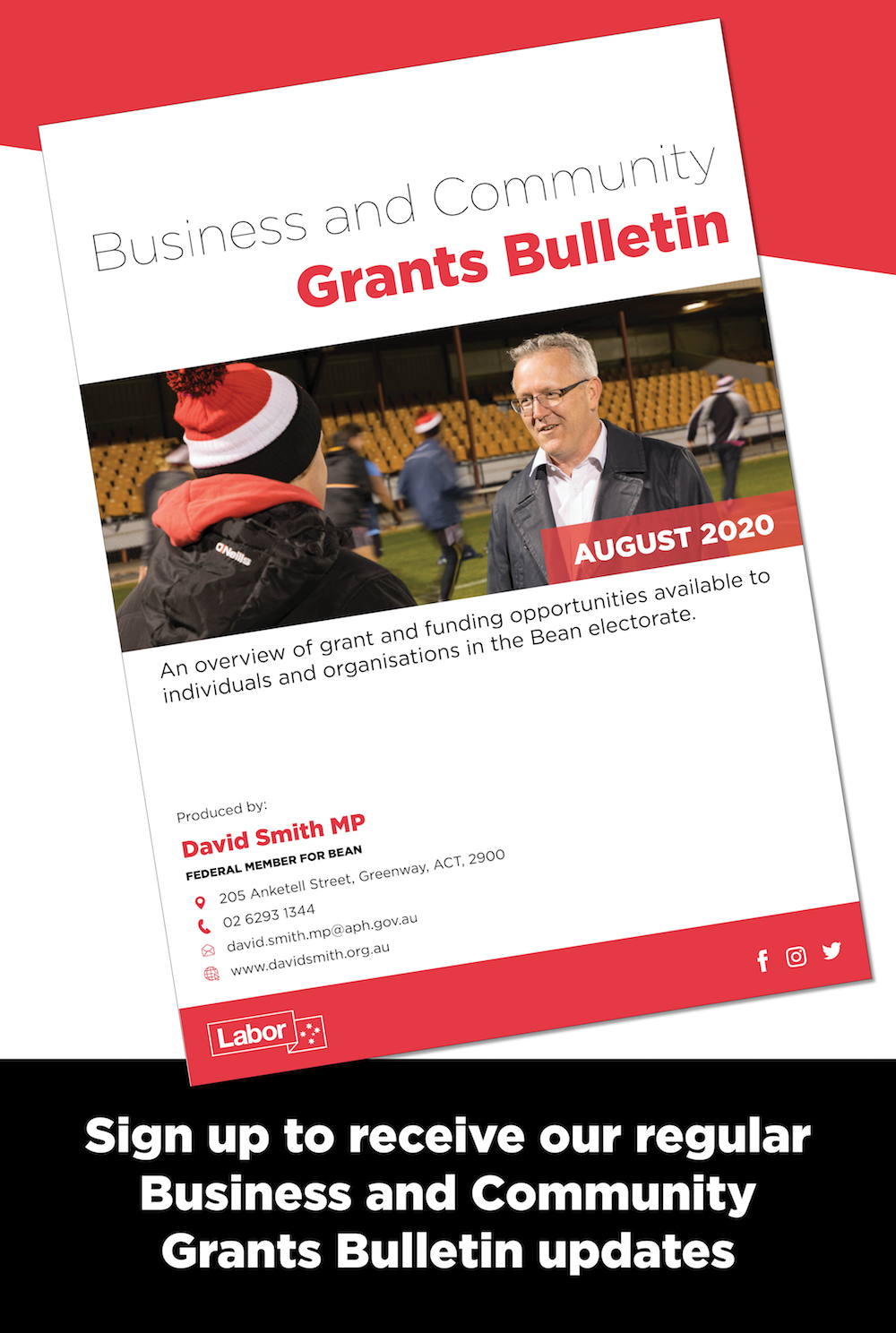 There are a number of Bean Community Grants that I have stewardship of. They include: the Stronger Communities Programme, the Powering Communities Programme and the Volunteer Grants.

These are all annual grants.

Round 8 of the Stronger Communities Programme is currently open (EOIs close on 17 March).
When new grants information are released we will update the website. Better yet, sign up to the my Grants Bulletin and get them delivered your inbox.